Description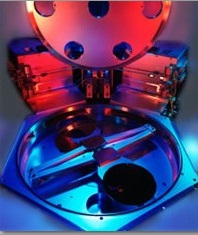 Filmetrics Applications (Thickness Measurement) –
Process Films
Filmetrics offers a full range of products for measuring thickness and index of any non-metallic semiconductor process film.
The Filmetrics F20 is the most affordable solution for single-spot measurements of thickness and index.
For small-spot-size thickness measurements (down to 1 micron or less), the Filmetrics F40 will attach to your microscope.
For affordable automated point-by-point thickness mapping of blanket films, try the Filmetrics F50.The FilmetricsF80 maps film thickness on product wafers.
Filmetrics patented Thickness Imaging technology results in easier set up, fewer recipes, more robust pattern recognition, and much lower cost than conventional thin-film metrology tools. Both stand alone and integrated versions are available.
Premier Solutions Pte Ltd / Filmetrics Applications (Thickness Measurement / Thin Film Measurement ) – Process Films