Description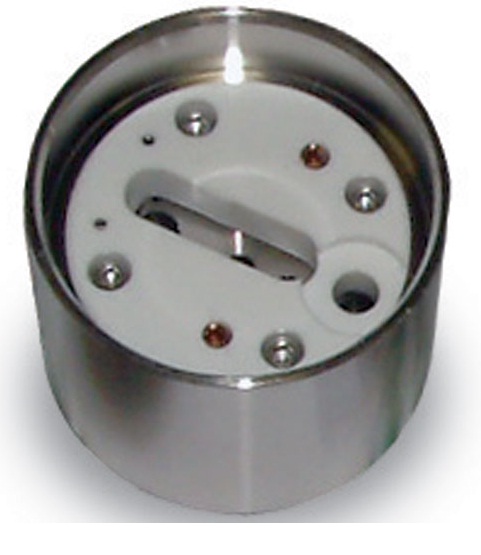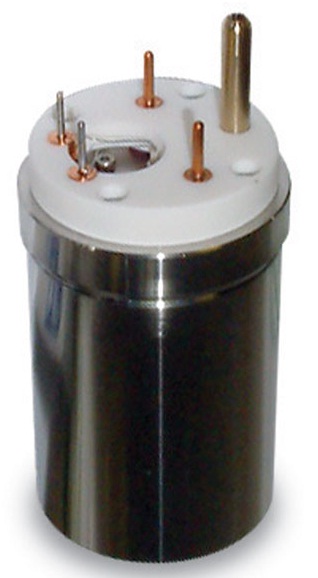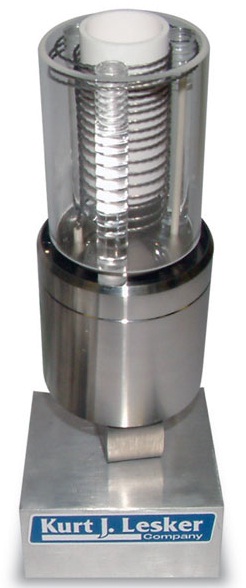 Lesker low temperature evaporator (LTE) deposits volatile organic materials for thin film formation needed to produce organic light emitting devices (OLEDs), photovoltaic cells, and other organic material-based devices.
PID temperature control and uniform SCR-based power output using our M.A.P.S. power supplies enables precise deposition rate control and ensures a high-quality, uniform films.
Multiple sources may be arrayed in order to co-deposit dyed or doped films for color displays.
Features:
UHV compatible
"Plug-in" source design facilitates easy removal
Unique design for use with low temperature volatile organics
Ability to grow films with 5% uniformity on 150mm substrates at > 5 Å/sec.
Optimum plume configuration distributes material evenly across substrate
PID control (±0.1° C) for low temperature operation (50° C to 600° C)
Thermocouple in contact with crucible base for accurate temperature readings
Efficient heater coil for optimum heating profile
Easy to remove source cover for crucible exchange
Alumina crucibles reduce organic spitting while evenly distributing temperature
Integral flip shutter available
Lesker has the ability to configure a complete OLED source flange, including multiple (up to 9) LTE sources, metals evaporation, and quartz crystal deposition controllers. Each source can be adjusted vertically to vary the "throw" distance, and therefore, the flux density at the surface of the substrate. Please contact us for more information.