Description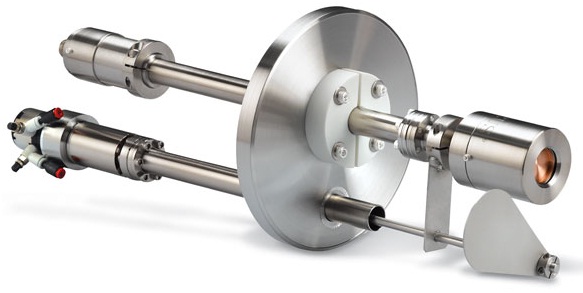 Our unique TORUS® Platform is a complete sputtering package. The sputter source (cathode), shutter assembly, and integral gas injection are all combined on a rotatable 8" CF flange (other mounting flanges available).
The TORUS sputter source is offset from the center by 1.5", allowing for an eccentric rotation of the cathode. This cathode rotation enables the user to manipulate the thin film deposition by offsetting the source from a rotating substrate.
The 8" CF flange is equipped with a VCR® port for use with the gas distribution shroud to inject the process gas directly to the sputter target's surface.
Through the use of compression fittings, the source-to-substrate distance is easily adjusted with up to 6" of variability.
TORUS Platforms feature:
Platform packages available for 1" to 4" circular TORUS sputter sources
Axial, right angle, or flexible head assemblies
RF, DC, or Pulsed-DC operation
Adjustable source-to-substrate distance
Pneumatic flip-style or swing-style UHV compatible shutter assemblies
Standard 8" rotatable CF flange mount (other mounting flanges available)
Integral gas injection port delivers process gas directly to target surface